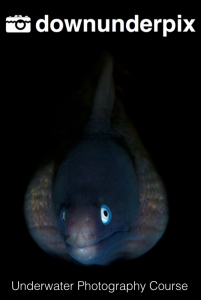 Paul has developed downunderpix's own online underwater photography course. The course is current and up to date and considerably extends the entry level PADI course. It provides students with the technical and practical knowledge and skills to be competent digital underwater photographers and is suitable for entry level to intermediate underwater photographers.
The course comprises online theory plus some practical exercises to be undertaken over 4 dives in your own time with the outcomes to be uploaded onto the website for feedback from Paul.
The theory section covers relevant information in relation to using your digital camera, the behavior of light underwater, composition, taking your camera underwater and post dive camera care and post production.
When you undertake the in water exercises you will practice some simple techniques to help you take consistently good photographs.
Happy Studying !!!