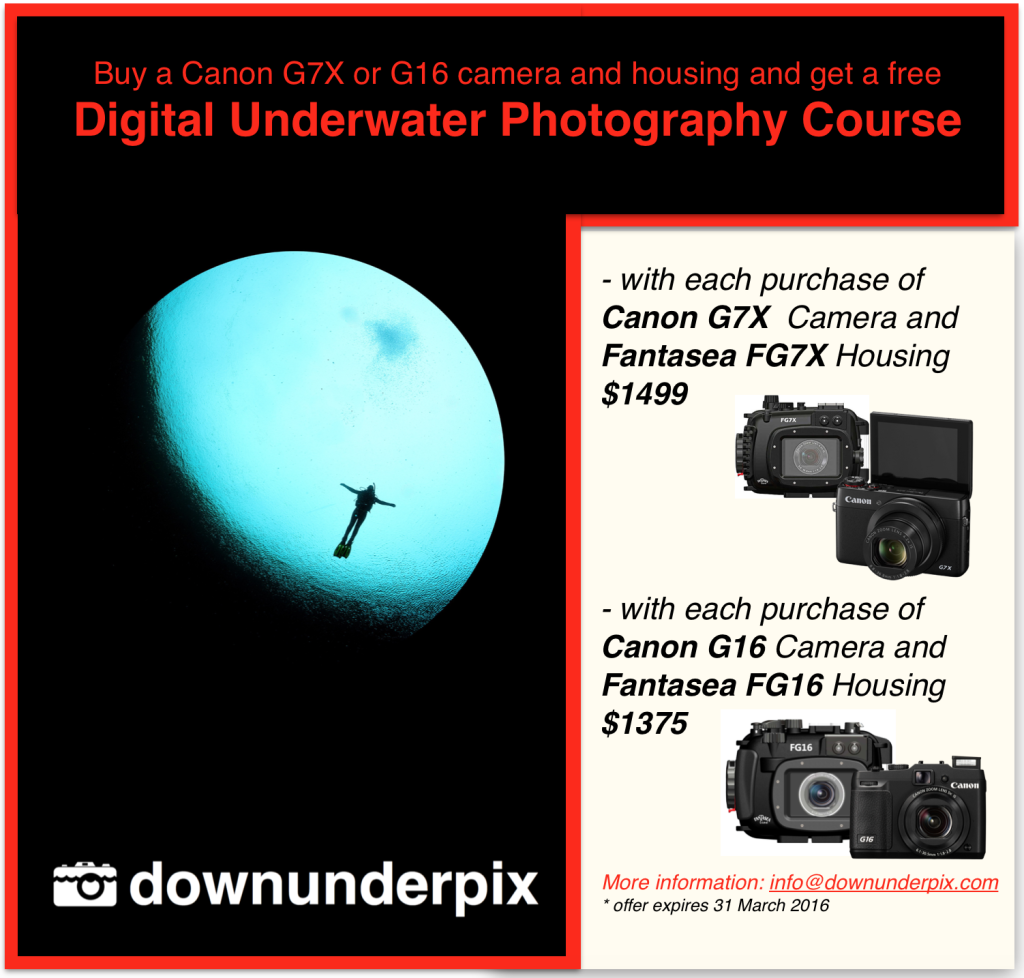 Are you interested in Underwater Photography? Now, downunderpix offers free downunderpix Digital Underwater Photography Course (valued at $ 395) with each purchase of Canon G7X or G16 Camera and Housing. Hurry up !!! Offer expires 31 March 2016
Digital underwater photography is now affordable for almost all divers. And with the technology now available it is easy capture quality images to record your journeys into the amazing underwater world.
The downunderpix digital underwater photography course is designed to help you get started in underwater photography. The course covers the theory essential to help you understand your camera system and use it to take quality photographs as well as in water practice with your camera system, discussion of your images post diving and basic post production techniques.