downunderpix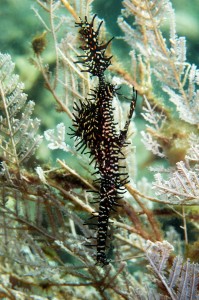 downunderpix is an underwater photography business established  in South Australia. We provide all things underwater photography to the local, national and international markets. This includes supplying a range of underwater photography services as well as selling underwater camera equipment and scuba diving equipment.
The photography services provided by downunderpix includes specialist underwater photographic assignments, selling high quality underwater images, conducting underwater photography workshops, teaching the PADI digital underwater photography certification, and leading holidays for underwater photographers to interstate and overseas destinations.
Our Mission:
To be a trusted provider of underwater photography services and products
We will acheive our mission by:
providing products and services with honesty and integrity
ensuring safety is paramount in all activities
supplying products of the highest quality
Paul Macdonald
Paul started diving in Adelaide in 1990. He has dived extensively throughout South Australia and his favourite dive sites include the South Australian wreck (aka Glenelg Dredge), Seacliff Reef, Port Hughes, Edithburgh and Rapid Bay jetties and  Ewens Ponds. Paul also enjoys diving the North Coast of New South Wales and makes a regular pilgrimage to the Solitary Islands Marine Park. He has also dived throughout Papua New Guinea. Looking for new diving challenges, Paul commenced underwater photography in 2002 with a film camera system before moving into the digital age in 2004. Paul is a certified PADI Digital Underwater Photography Instructor and PADI Divemaster. Paul teaches photography providing workshops and courses in South Australia. In 2009 Paul came 3rd in the British Society of Underwater Photographers annual open competition.
CONTACT